How to make Sushi Roll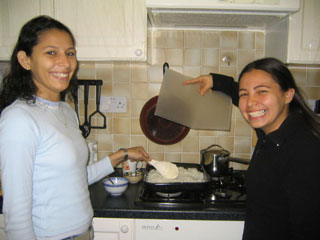 1. Sushi rice need to be cool after steaming.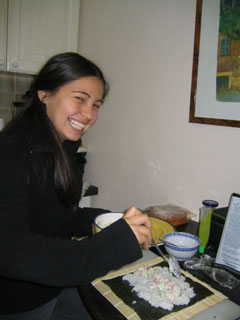 2. Spread rice on Seaweed and put some seafood
with lettuce or anything you like.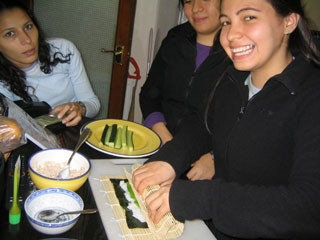 3. Roll rice and seaweed with Bamboo mat.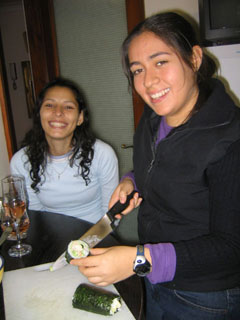 4. Cut Sushi roll.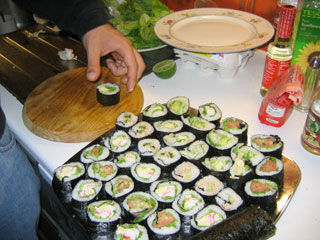 5. Here is beautiful sushi.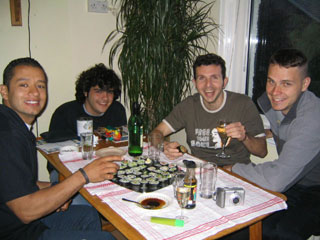 6.Put some soysauce and eat.